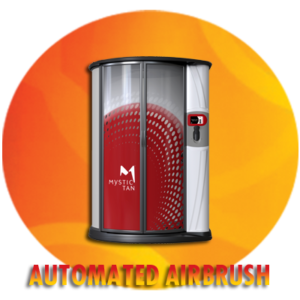 Why Mystic Tan?
Mystic Tan revolutionized the world of tanning in 1998 when it introduced the world's first Sunless spray-on tanning system. The primary focus of Mystic Tan is to provide customers with the smoothest, most even, natural-looking tan possible. Quality and patented technology have always been fundamental to each and every product that Mystic Tan introduces. With an 80 percent market share in Sunless spray tanning, Mystic is in thousands of salons and spas worldwide. We didn't just perfect the spray-on tan, we invented it. After more than 10 years of innovation, we are still the world leader in Sunless tanning.
People around the world are asking for their Sunless tan by name: the one and only Mystic Tan. In fact, Mystic Tan has an unaided brand recognition of 75% among consumers in key demographics.
What is Mystic HD?
Welcome to MYSTIC HD.   You are about to experience sunless tanning in high definition, a revolutionary heated sunless treatment that delivers flawless natural-looking results, while keeping you warm and dry from start to finish.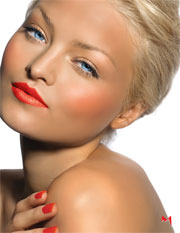 From the moment you enter the warm, inviting environment, your skin is infused with heat, which allows for maximum absorption, creating a deeper, longer lasting high-definition color.  A sweeping side-to-side airbrush travels gently from heat to toe, applying precise amounts of your desired level of color, while a flow of warm air ensures that skin remains dry and you remain comfortable.
100% UV FREE
No danger to your skin.
Sprays on in seconds!
Lasts for days!
No orange color!
No streaking!
Guaranteed!